Cole Truck Parts Retail Locations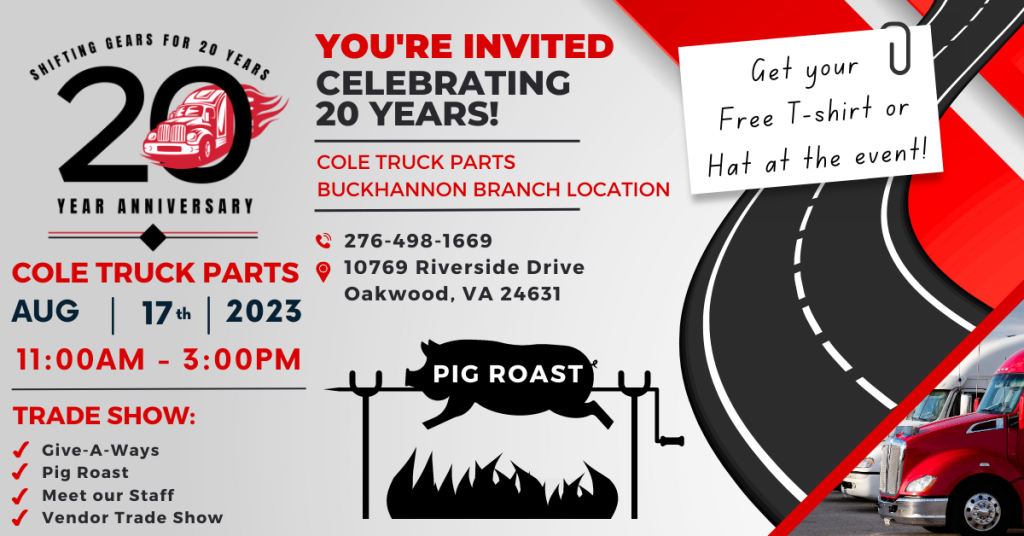 Cole Truck Parts Shifting Gears for 20 Years!
We are Shifting Gears for 20 years at Cole Truck Parts!!! Please join us for our 20th year anniversary celebration at our Oakwood Branch, August 17th from 11:00am-3:00pm. Enjoy a day of Meeting the Staff, Give-A-Ways,
Vendor Trade Shows, and a delicious PIG ROAST! Come see us at Cole Truck Parts in Oakwood, VA and participate in the celebration. See you there!