Welcome to Cole Truck Parts, INC.
Cole Truck Parts offers field sales, delivery, and counter sales from 4 locations in Virginia and West Virginia. Cole Truck Parts also serves customers in parts of North Carolina, Maryland, Pennsylvania, Kentucky and Ohio. We offer thousands of products from hundreds of vendors specializing in parts for the heavy and medium duty trucking industry.
Cole Truck Parts, Inc. got its start in May, 2004 with the purchase of a small truck parts store in Beckley, WV. By the end of 2004 two more locations were added in Bluefield, VA and Oakwood, VA. With close to $6M in sales in 2005, our first full year of operation, Cole Truck Parts was ready to expand again. The fourth location opened in March, 2006.
10% of the company is owned by the management team comprised of a general manager and comptroller. We employ approximately 35 people including 8 outside sales people covering territories that include northern N.C., most of W.V., western VA and eastern KY. The Cole Truck Parts team has built this successful business by providing superior products with world class service.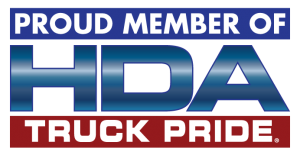 HDA Truck Pride Advantage
As North America's largest independent provider of parts and service to the commercial vehicle aftermarket, HDA Truck Pride brings the industry new scale and new focus. Their network of over 700 distribution locations and over 400 service facilities provides a uniquely large geographic footprint, but also allows them to remain flexible and respond to the needs of our customers. They have strong product and program diversification and are focused on value-added services; not just delivering parts, but solving problems and driving technical expertise.
They have everything you need for your heavy duty truck. The manager is very knowledgeable and goes out of his way to help.
Great place to get all your heavy duty truck parts and accessories.
Knowledgeable staff with a great inventory and if they don't have it they can get it.
Great service, they had the parts I needed.
Nice and courteous people
Fast place to get truck parts
Excellent service and a great group of folks.
A very well educated staff.
Very helpful on my last visit
Great service. Stopped in to get marker lights for trailer. They had what I need